May 30, 2017, 02:30pm ET
BLU Products and Valencia CF Announced Their New Global Partnership

The American company will appear on the front of the team's shirt and become the Global Mobile Phone Partner.
On Tuesday, 30th of May, Valencia CF officially announced the name of their new main global sponsor for next season: BLU Products, a multinational from the technology sector, whose headquarters are located in Miami (USA), and who are currently implementing a global expansion plan. The brand's logo will be worn on the front of the Club's new official shirts during the 2017/18 season, an agreement which includes the option to extend the deal for a further season.
The relationship between BLU Products and Valencia CF was unveiled in an innovative way at an event held at Valencia's City of Arts and Science's Oceanographic Auditorium, where the Club's new adidas kits for the upcoming season were unveiled to an audience of over 400 guests and members of the media. The event, which was broadcast online around the world via Valencia CF's official television channel, saw first team players José Luis Gayà, Carlos Soler, Rodrigo Moreno and Jaume Doménech, as well as Academy players Antonio Latorre "Lato" and Antonio Sivera, pose in next season's new shirts for the first time in public, with BLU Product's logo on their chests.
Valencia CF executive advisor and future Chairman from the beginning of July, Anil Murthy, highlighted the mutual commitment from two companies who are both innovators in their sectors, ambitious with regards to their global reach, enthusiastic about continuing to grow, and passionate about football. ""To our new friends from BLU, I would like to say to them that I am sure that they will find this partnership very beneficial, and we hope to take off together this season and fly very high together. Valencia CF must be better by the day, and allying ourselves with a cutting edge company who are innovative and ambitious is going to help us to make that happen. I would like to ask for today's event to symbolise a pact, a great agreement in which we commit to defending the honour of this shirt together. It represents ambition, effort and excitement, the passion and bravery of all of us who dream of a new season with Valencia amongst the best".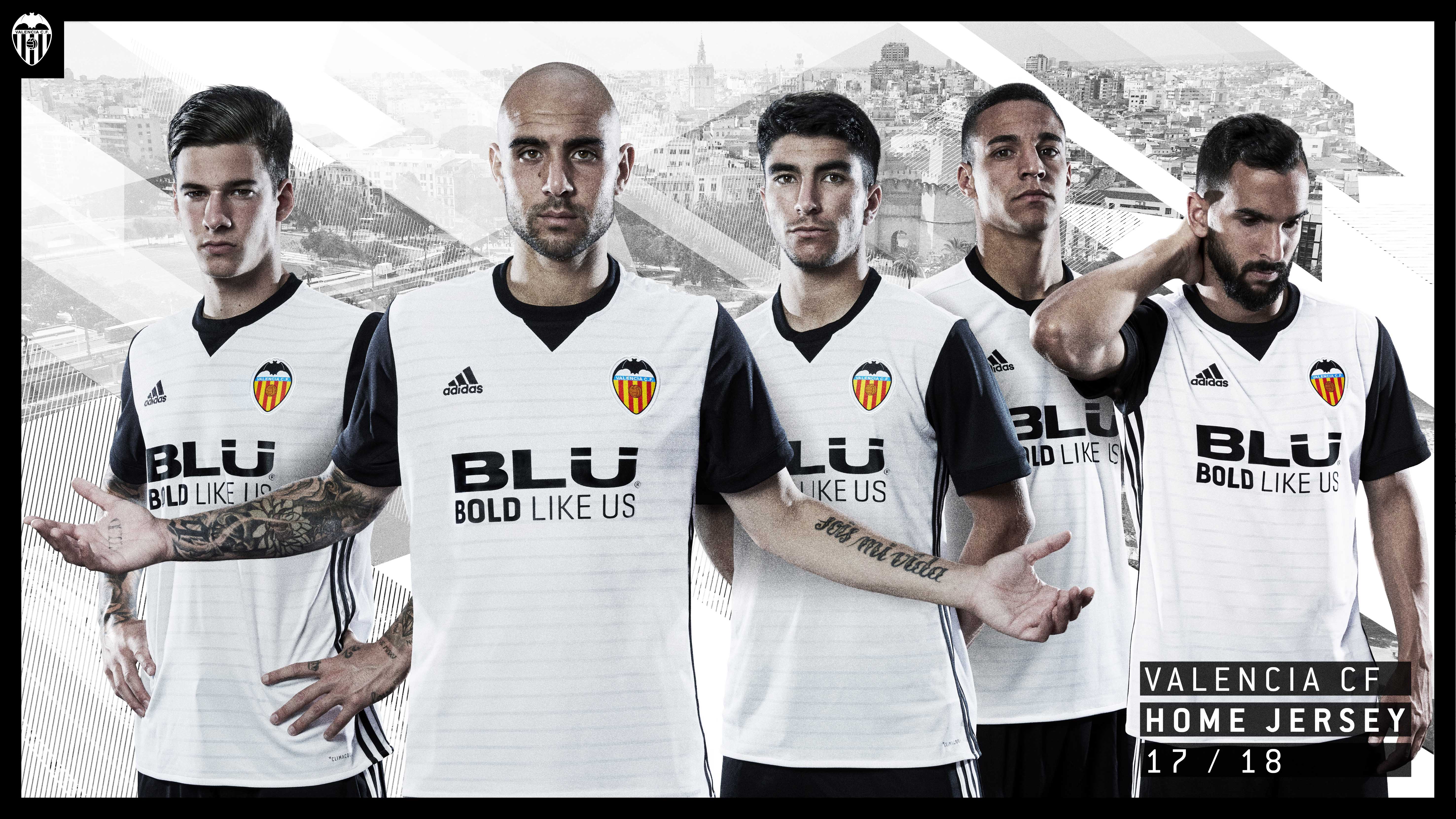 Samuel Ohev-Zion, CEO of BLU Products, stated that "This partnership with Valencia CF is set to accelerate our global brand strategy, and further develop the awareness of the BLU brand to millions more people. Given the proper placement and opportunity, BLU is destined to become one of the important Global Telecommunications companies of the future, bringing Innovation, Technology and Value to many hard to reach and emerging markets where everyone shares a passion for football. I am very excited about joining the 'Valencianistas' community partnering with Valencia CF, one of the most successful and biggest clubs in Spanish and European Football, and enjoy seeing their commitment to achieve triumph and their culture of developing young talent – all values we share at BLU."
BLU stands for "Bold Like Us", the American company's slogan. Director of Marketing, Damià Vidagany, underlined the importance of the agreement which was announced on Tuesday, because of BLU's reputation and values. "The world is changing; new, attractive and bold brands, like BLU, position themselves on the global market through increasingly innovative marketing strategies. It is an honour for us that they share our belief that Valencia CF has great potential as a vehicle for expansion, being an important member of the world renowned LaLiga and the football phenomenon. Furthermore, this agreement gives us a double added value, we are associated with an international brand who have been built upon quality and ambition. We are going to break the barriers of traditional sponsorship, because this agreement opens the door to a new digital frontier and the ability to interact on social media with our partners and fans."
About BLU:
BLU Products, an American brand, is a global market leader in unlocked mobile devices. Founded in 2010 with headquarters in Miami, FL, BLU designs and manufacturers affordable, attractive unlocked mobile devices. BLU began pioneering the advancement of the prepaid and no contract revolution giving consumers numerous options from its vast portfolio. Since 2015 BLU is known as a top seller of unlocked smartphones. Fueling fans from all around the world, BLU successfully continues to expand globally.
About Valencia Club de Fútbol
Valencia Club de Fútbol, founded in 1919, are one of the biggest clubs in European football, with an extensive track record that includes six La Liga titles, seven Copas del Rey, three UEFA Cups, two European Super Cups, one European Cup Winners Cup and two runner-up honours in the Champions League.